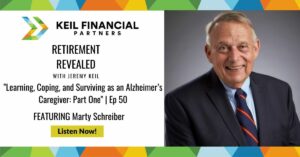 On the 50th episode of the Retirement Revealed Podcast, Jeremy Keil speaks with Marty Schreiber to help Alzheimer's caregivers learn, cope, and survive through this particular life challenge.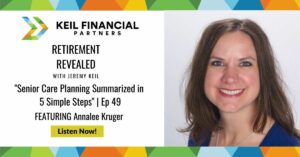 In episode one of the mini-series on legacy planning, Retirement Revealed host Jeremy Keil speaks with Annalee Kruger, founder and president of Care Right Inc., a nationwide senior care planning organization. Tune in!
Free Guide
Download your retirement planning guide now.
Download our Retirement Guidebook
6 Questions retirees aren't asking but should be