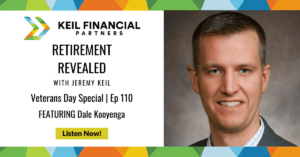 So many people selflessly dedicate their lives toward serving the country and its people. Thank you to all veterans for your service. We salute you! Tune in to the Veterans Day special to learn about Dale Kooyenga's life journey as a veteran and a politician, as well as what you can do to honor the veterans in your life.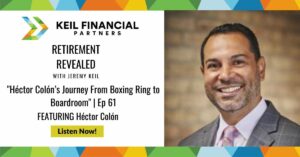 You might know Héctor Colón as a seven-time U.S. national boxing champion. But did you know that Héctor decided to leave boxing right when he was at the top of his career? That's when he decided to pursue servant leadership and dedicate his life to the betterment of the society. Tune in to Héctor Colón's inspiring life journey!
Free Guide
Download your retirement planning guide now.
Download our Retirement Guidebook
7 Questions That Could Make or Break Your Retirement