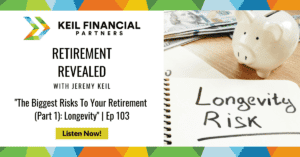 Estimating how long you and your partner will live in retirement is crucial to planning your retirement, but many people don't know how to estimate their longevity accurately. Tune in to learn about the most common mistakes when planning for longevity, and a resource and 3-step action plan for how to plan more accurately.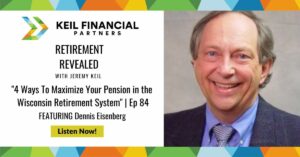 Pension plans often contribute heavily to your retirement income. If you're living in Wisconsin, you might have heard of The Wisconsin Retirement System (WRS), the 9th largest public pension fund in the U.S. Tune in to learn what the WRS is all about and the different benefits it offers to retirees! (Note: The strategies discussed are relevant even if you're living outside of Wisconsin.)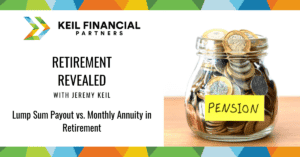 Deciding between your between taking a Lump Sum Payout or Monthly Annuity Pension? Learn the math and the process to make the best decision for you. Also, learn why 2022 is a unique situation that has made lump sum payouts a better deal than in the past 20 years!