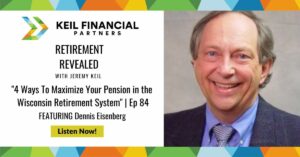 Pension plans often contribute heavily to your retirement income. If you're living in Wisconsin, you might have heard of The Wisconsin Retirement System (WRS), the 9th largest public pension fund in the U.S. Tune in to learn what the WRS is all about and the different benefits it offers to retirees! (Note: The strategies discussed are relevant even if you're living outside of Wisconsin.)
Your withdrawal plan can have a huge impact on your lifetime taxes — potentially even hundreds of thousands of dollars! Tune in to learn about tax-efficient withdrawal strategies to generate retirement income, and gain insights into advanced softwares for making research-based decisions.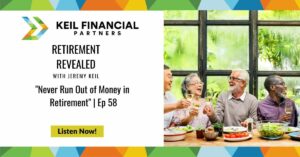 It's good to have a consistent income source during retirement that you can rely upon, no matter how the economy is performing. Discover how you can cope with the uncertainties brought by today's complex retirement planning landscape and create a consistent income for life.
Free Guide
Download your retirement planning guide now.
Download our Retirement Guidebook
6 Questions retirees aren't asking but should be