The Different Types of Financial Advisors | Blog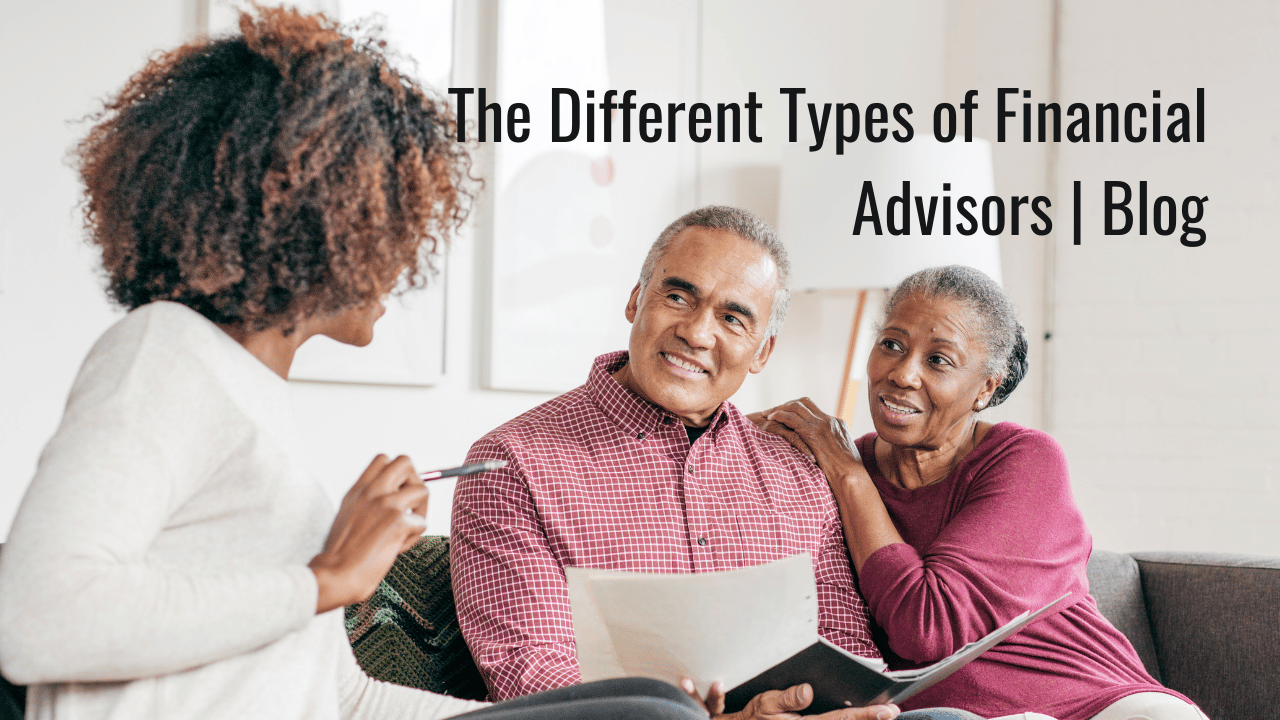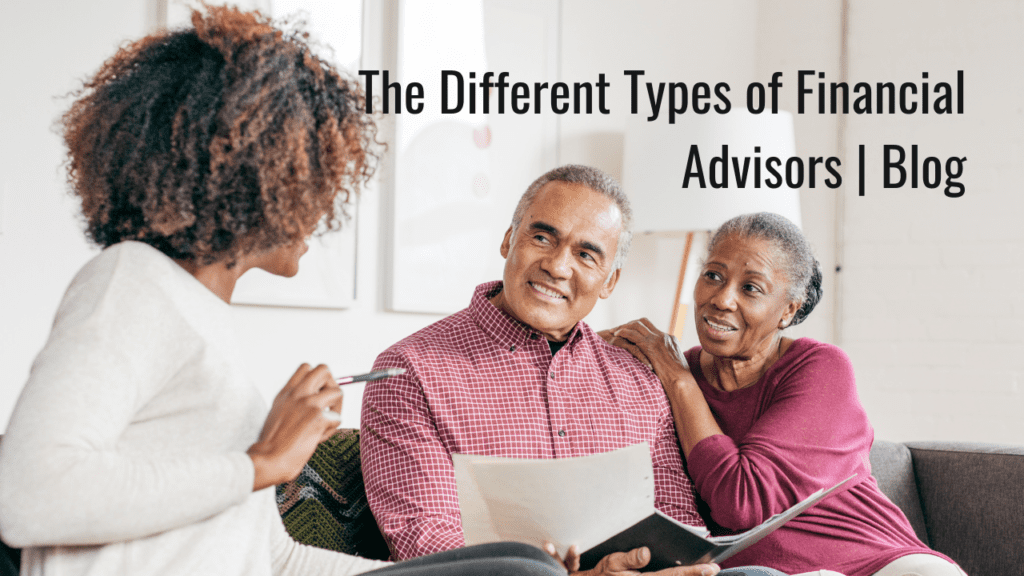 In an ideal world, you would be able to walk into your local financial advisor's office and know that you will be getting the service you need to achieve your ideal retirement.
Unfortunately, not all advisors are created equal, and because of this, not all advisors will provide you with the same level of service. That's why you as a client need to do some digging to find the right advisor for you.
You can't just assume that your friend's or your cousin's advisor is automatically the right advisor for you. Instead, you need to a little digging to find someone who will fit your needs.
Read on to find out why it's so important to find the right advisor for you — and how to do it!
The biggest difference: Sales vs. Advice
What many people don't realize is that there are many different types of financial advisors out there. There are advisors who are more like stockbrokers, some who are more into investment sales, and there are also advisors who work for banks or for a specific company. 
All of these variables can impact the way these advisors serve clients and the types of services they provide.
For example, Keil Financial Partners' advisor John Kurcz has experience working at an investment sales firm and has seen firsthand the difference it makes when it comes to client services.
According to John, for advisors who mainly focus on investment sales, most of their days revolved around figuring out where clients have money that can be moved around to make a commission. After all, when you're in the investment sales world, the only way you make money is through a commission. This doesn't necessarily mean that they're not working hard for their clients and are making good decisions, but John says your judgment can sometimes be flawed when you know that you're not going to be making money unless you make a sale.
In these types of offices, there is also more of a focus on finding opportunities to make sales than there is a drive to find opportunities to save clients money in areas like taxes or pensions.
After leaving the investment sales world, John came to us at Keil Financial Partners, an independent financial advisor firm. To John, what we do here at Keil Financial Partners felt like a much more satisfying job where he could look at the full financial picture for clients rather than simply focusing on sales.
Now, his days revolve around looking at client's tax returns, pensions, 401(k)s, and investment portfolios to find opportunities to save them money in the long haul. Financial Planning firms like ours cover a much wider scope than just investments. We're all about helping clients save for the future and making sure that they have a successful retirement and reach their financial goals. We also actively talk with clients about their decision-making as opposed to simply talking to them about their investment options.
After all, to us, investments are just a tool to help you achieve your overall goal: your ideal retirement.
Other Types of Financial Advisors
You might have also come across financial advisors who work for your bank. These types of advisors get their clients through referrals from tellers, longtime bank customers who are already comfortable and familiar with them, and from word of mouth.
Amongst financial advisors, those who work at a bank branch are viewed a little differently in that their advice is generally seen as more transactional – having more to do with 401(k) rollovers, annuities, and product selling as opposed to planning for the full financial picture. 
Other times you might meet someone who calls themselves a financial advisor, but only sells insurance products.  Oftentimes they talk about the virtues of whole life insurance, tax-free income and/or 'participating in the upside of the market without the downside.' That last one is referring to a product called 'fixed indexed annuities.'
While whole life insurance and fixed indexed annuities may have a place in your portfolio be aware that the life insurance salesman will make a commission on the sale, and double check to see if they have their investment license, or only their insurance license. If they only have their insurance license they need to be very clear that the products they sell are not an investment in the stock or bond market, and that they don't have a fiduciary investment duty to you.
3 Ways to Find a Good Advisor
1. Ask Question
Unfortunately, it's not always easy to pick out the good advisors from the bad. But there are steps you can take to make differentiating between the two a little bit easier.
One way you can start to get a better feel for whether they'd be a good fit for you is by asking them questions, like:
What experience do you have?
What is your focus?
What are you doing to improve your skills and to learn new things?
Sometimes, people walk into our office with questions ready to go, and we love it. We believe that questions are important to ask — and that you should be asking the same questions to multiple advisors to figure out who the best match is for you.
For more questions that can help you find the best advisor for you, check out our whitepaper.
2. Pay Attention to Designations
Another key thing to look at is an advisor's designations and certifications. These designations and certifications can give you a good indication of the kind of education that particular advisor has and what areas they might specialize in.
One of the major certifications we suggest looking for is the CFP® certification. This certification has been incredibly advantageous to our team of advisors and allows us to be able to tackle almost any question that clients ask.
While having the CFP® designation doesn't automatically mean that an advisor is a top-notch advisor, it can serve as a guidepost of the kind of knowledge they have — and can let you know that they have spent hours learning the 72 different areas of financial knowledge you need for this designation. It can also serve as a sign that this advisor is committed to learning, growing, and looking for the best things for their clients.
On top of that, advisors can have many other kinds of designations that allow them to specialize in certain areas. For example, John is planning on pursuing his Retirement Management Advisor® (RMA®) designation next. Because we focus on retirement planning so much, he believes that it's important to be able to maximize his knowledge in that area.
So if you're trying to solve a particular problem and for an advisor, we think that a CFP® is a great place to start. You should also consider looking beyond that for further designations and specializations based on the areas you need to focus on. For example, if you need an investment manager, then maybe you should also be looking for someone with the CIMA® or CFA® designation.
3. Do Your Research
After you've met with several advisors it's good to do your research to make sure their answers are consistent, and match up with reality.
For investment salespeople you can check them out at https://brokercheck.finra.org/ to see if they have been disciplined in any way for poor behavior.
You'll be able to find information on fiduciary investment advisors through the SEC: https://adviserinfo.sec.gov/
You can also check with your state insurance agency to make sure the person is properly licensed, and again, that they don't have any poor marks on their record. And if they claim to be a CFP(r) professional, then make sure to verify that: https://www.cfp.net/verify-a-cfp-professional
Check out their website, as that will have disclosures like the Form ADV2B, and Form CRS that are now required by the government. While you are there, make sure to check out the types of services and case studies they have – if they fit your situation then it's a good sign that they specialize in the area you need.
There are plenty of good advisors out there; don't settle for the first one you meet. Make sure you are working with a fiduciary financial advisor that specializes in your situation.
If you'd like more tips on finding a good advisor for you, check out our blog on 3 Ways to Find the Best Advisor For You. Be sure to also download our whitepaper on 3 Things You Should Know Before Choosing a Financial Advisor to learn what you should consider before choosing the right advisor for you.